Kazakhstan delegation consisting of expert Donbayev K.M. – General director at RSE IGR and Chairman Deputy Berezin S.B. – General director deputy at NNC RK – took part in the 52nd session of Work Group B of Preparatory Commission (PC) of Comprehensive Nuclear Test Ban Treaty Organization (CTBTO) on 25.03 – 05.04.2019 in Vienna, Austria. During the session a Report of Provisional Technical Secretariat (PTS) on the implementation of a CTBTO program for 2017 – 2018 has been considered and a decision on its implementation approval has been made.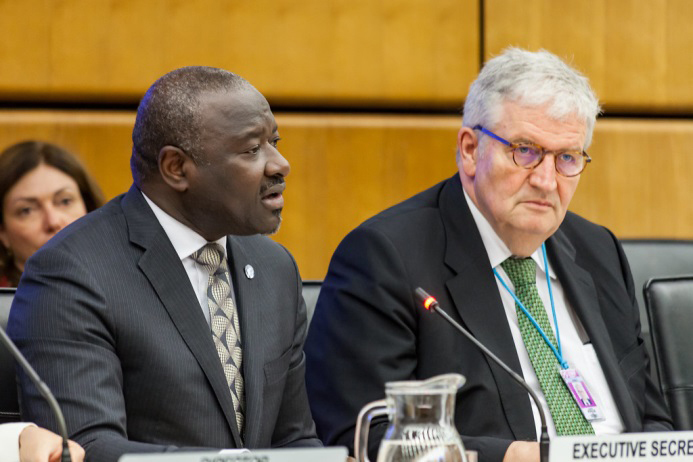 Exective secretary CTBTO Lassina Zervo, Work Group B Chairman Joachim Schulze (Germany)
On the sidelines of the Work Group B with participation of CTBTO specialists and General Director of RSE IGR Donbayev K.M. there was a discussion about the activity and efficiency of the work of Kazakhstani stations integrated into the International Monitoring System CTBTO, which received a high estimate, as well as upcoming upgrade of IS31-Aktyubinsk infrasound station.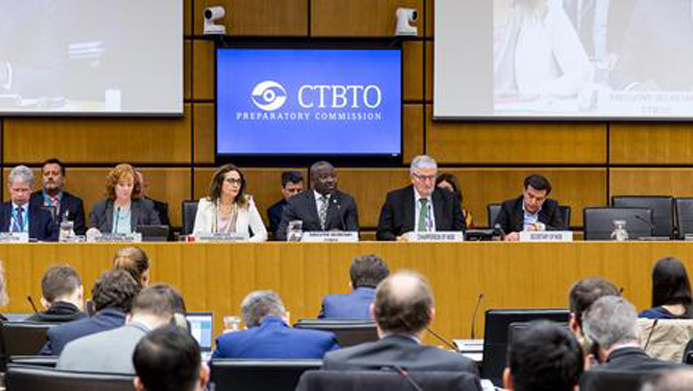 CTBTO, Work Group B and departments leaders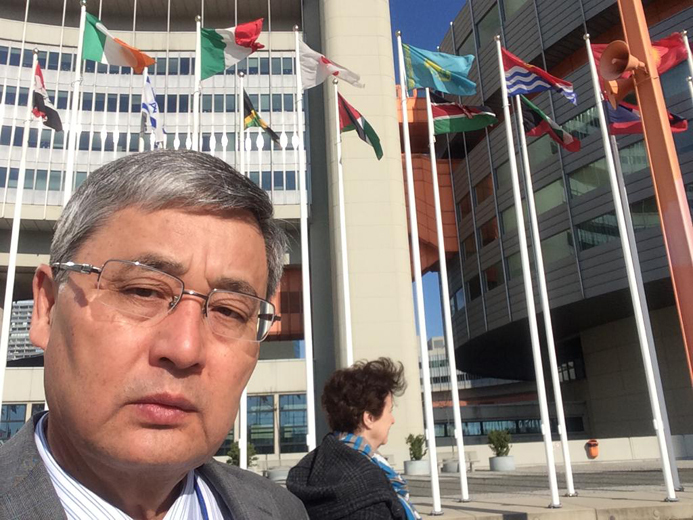 Expert from Kazakhstan Donbayev K.M. at Work Group B 52 session CTBTO