On April 12, 2022, The International Conference on the establishment of the International Agency for Biological Safety (IABS) was held in Geneva (Switzerland). It was organized by the Permanent Mission of the Republic of Kazakhstan to the UN Office in Geneva and the Geneva Center for Security Policy (GCSP).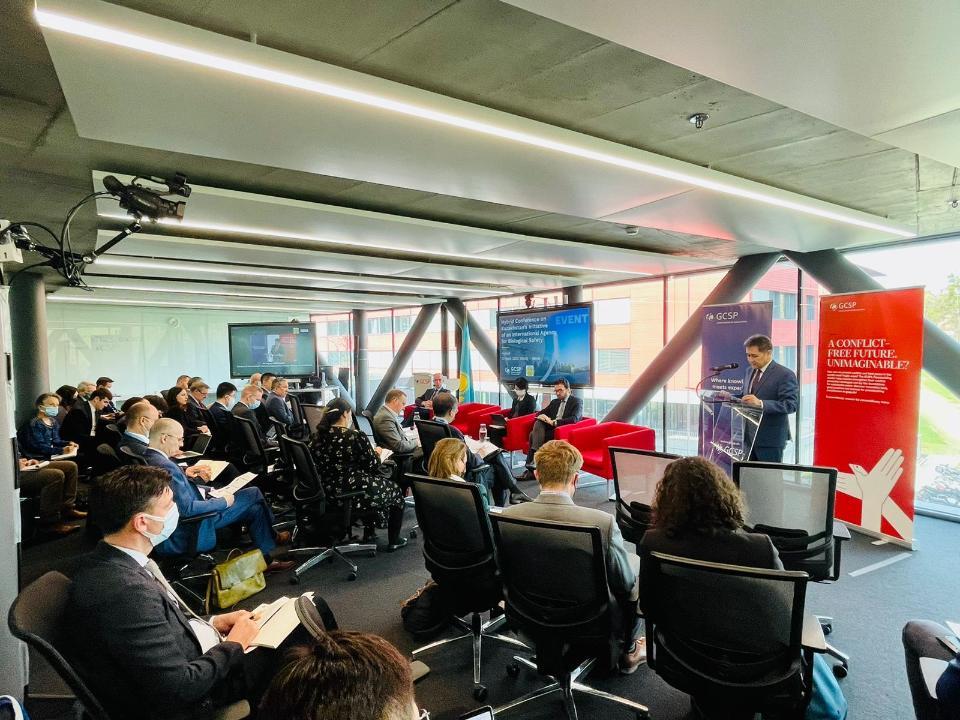 The initiative to create the IABS in 2020 was made by the head of Kazakhstan at the UN General Assembly.
The event was attended by scientists and biosafety specialists from the UK, Italy, China, Russia, the USA, France and other countries, representatives of leading international intergovernmental and non-governmental organizations.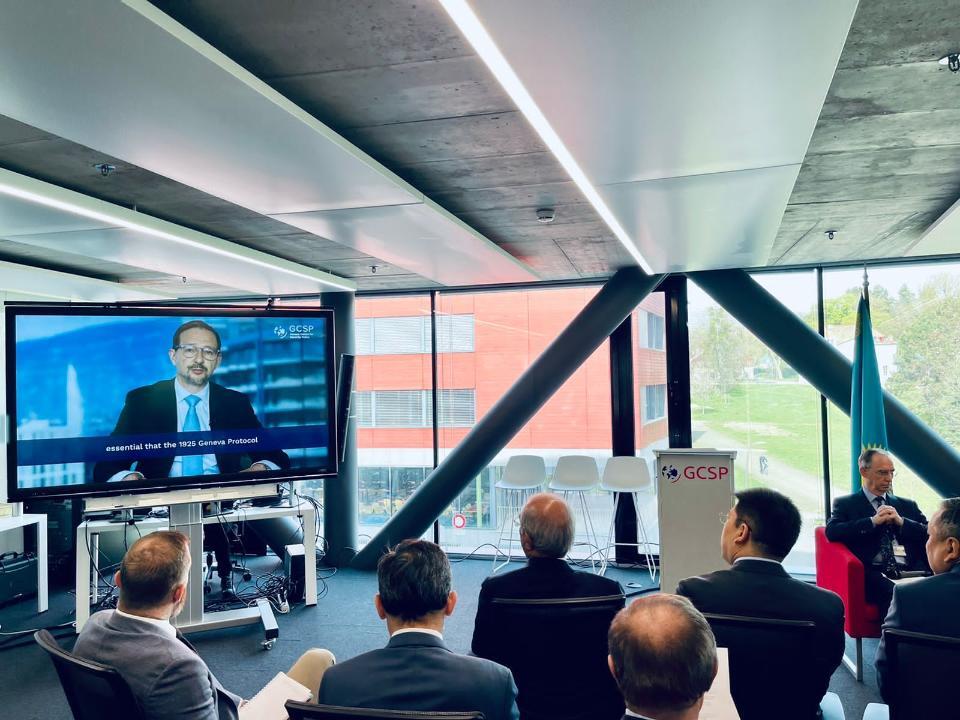 The conference was visited by a member of the Russian Pugwash Committee under the President of the Russian Academy of Sciences, Director of the Geneva Headquarters of the Pugwash Conferences on Science and World Affairs and a member of the Council of the Pugwash Conferences on Science and World Affairs, Ambassador Extraordinary and Plenipotentiary of the Russian Federation (retired) Sergey Borisovich Batsanov.
Detailed information about the event is available on the official website of the Ministry of Foreign Affairs of the Republic of Kazakhstan.